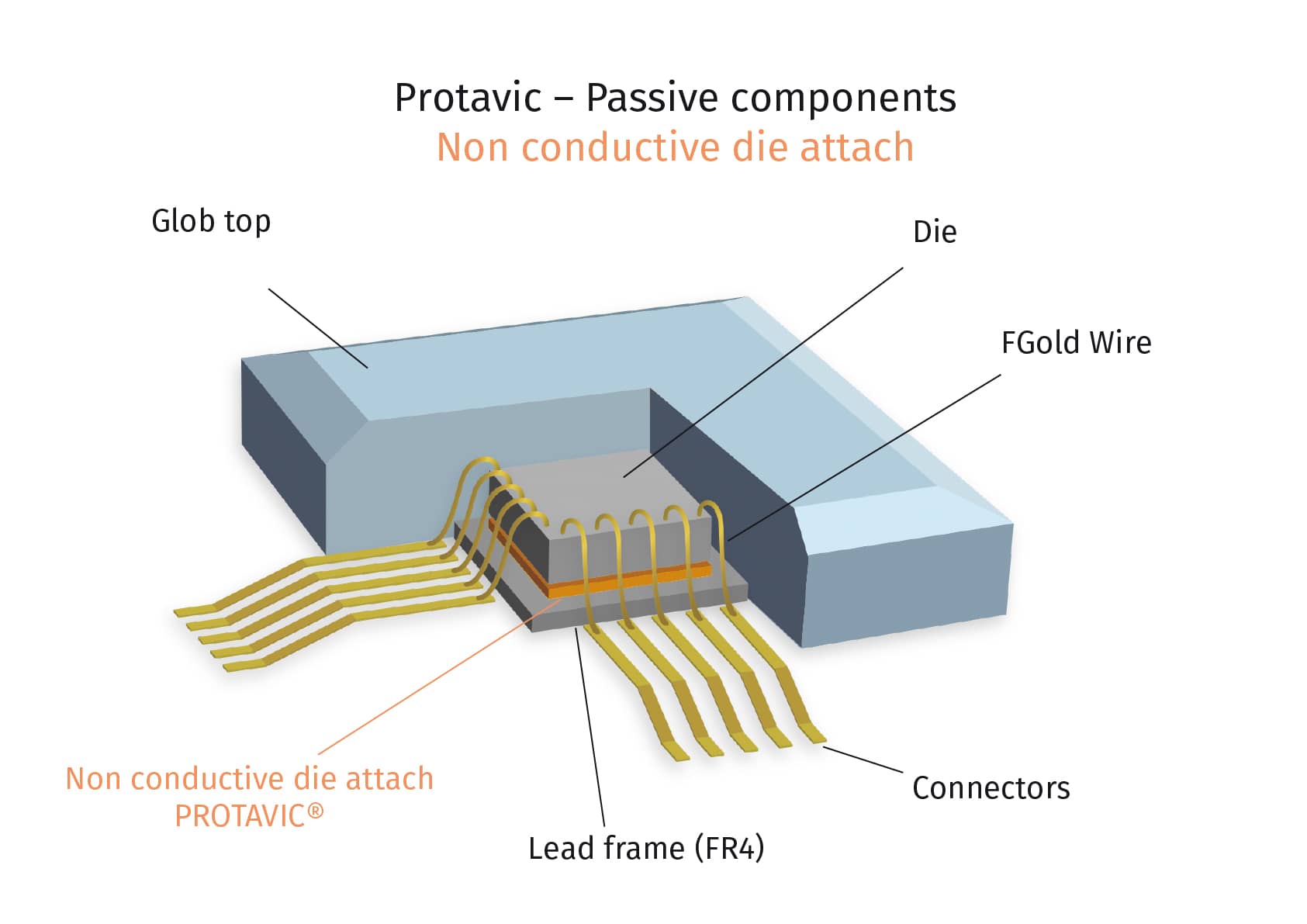 Non-Conductive Adhesives
PROTAVIC offers a range of adhesive products designed for Semiconductors, LED & Photo Devices.
The choice of the chemistry depends on the final application and requirements:
◾epoxies,
◾acrylics,
◾or hybrids
PROTAVIC products have high ionic purity and low degassing, so they are appropriate for use in the defense and aerospace industries.
Some examples are listed in the table below.